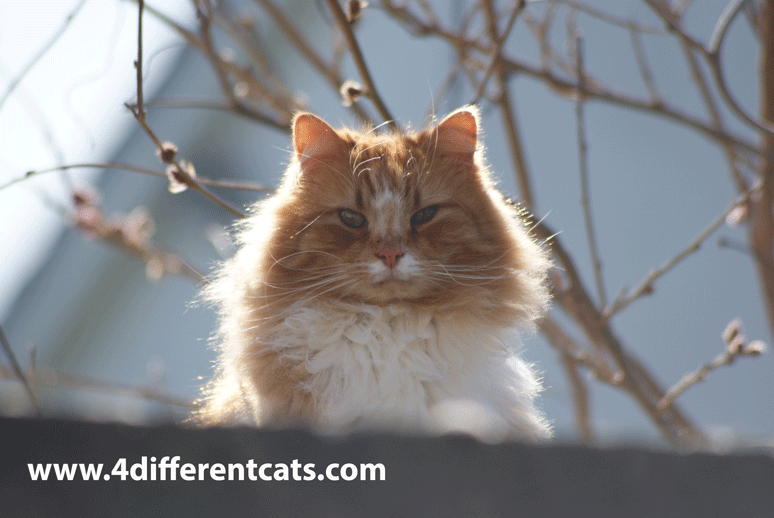 Cats always seem to strike the perfect pose, they cast them without any effort.
Here is a nice picture of Claudius.
The sun shining through his fur.
A beautiful blue sky also helps to brighten the image.
The blurred spring branches in the background add some welcome contrast.
None of which was planned, this was shot using the point the camera, shoot and hope for the best photography method.