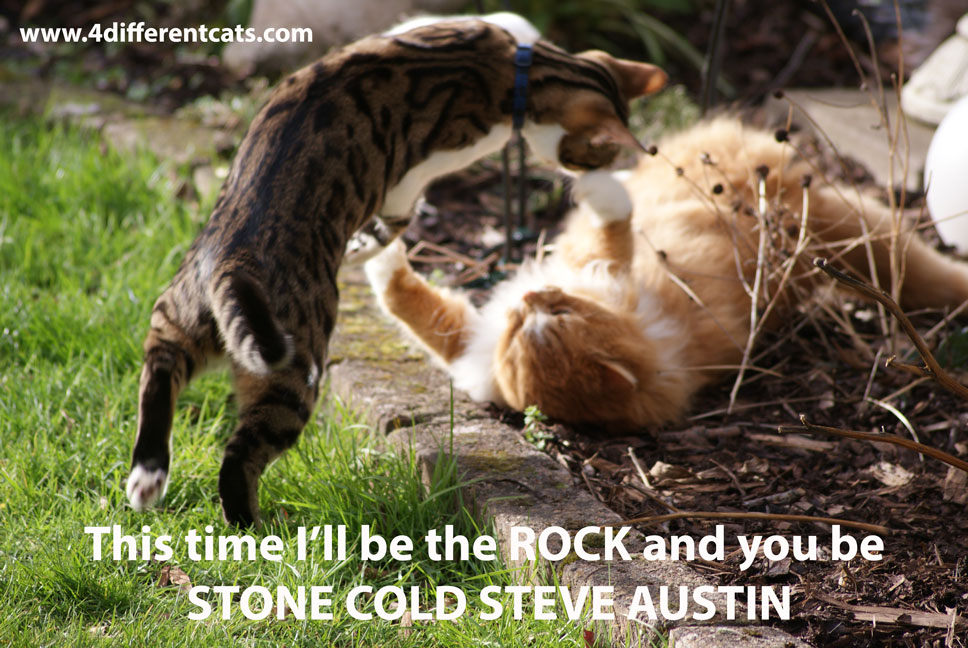 This is Gizmo and Claudius having their daily tussle in the garden.
Sometimes I think their antics gets out of hand but I try not to intervene. Thankfully they always seem to finish up on friendly terms.
Claudius is an elderly gent who likes the outdoors.
Meanwhile Gizmo is still a Kitten at about ten months. He hasn't yet ventured beyond the back garden.
I used the burst feature on my camera to obtain this action shot of which I am quite proud. I thought the caption was apt?
I'm not sure whether or not captioning pictures is a good idea?
I come across so many captioned Cat pictures on the internet I felt it was the thing to do?
Here's a good article on "play fighting" https://cats.lovetoknow.com/about-cats/signs-my-cat-is-playing-fighting
Video of Claudius and Gizmo playing in the Garden Gizmo and the ever Patient Claudius